Welcome to the Council of Rockford Gardeners website. We hope you enjoy your tour!
Mission Statement
To cultivate a spirit of beauty in the home grounds;
to encourage civic beautification,
to help in the conservation of forest, wildflower, and bird life;
to promote more interest in scenic roadside developments;
to assist in the formation of Federated garden clubs; and
to transact any and all other matters and business
pertaining to and/or in furtherance of foregoing objects.
Motto
"Enjoy nature's bounty and beauty
through work and creativity"
---
Our FREE Garden Walk of 2018 was a grand success!!
Thank you garden owners!
Please click on this Garden Walk page link for photos
---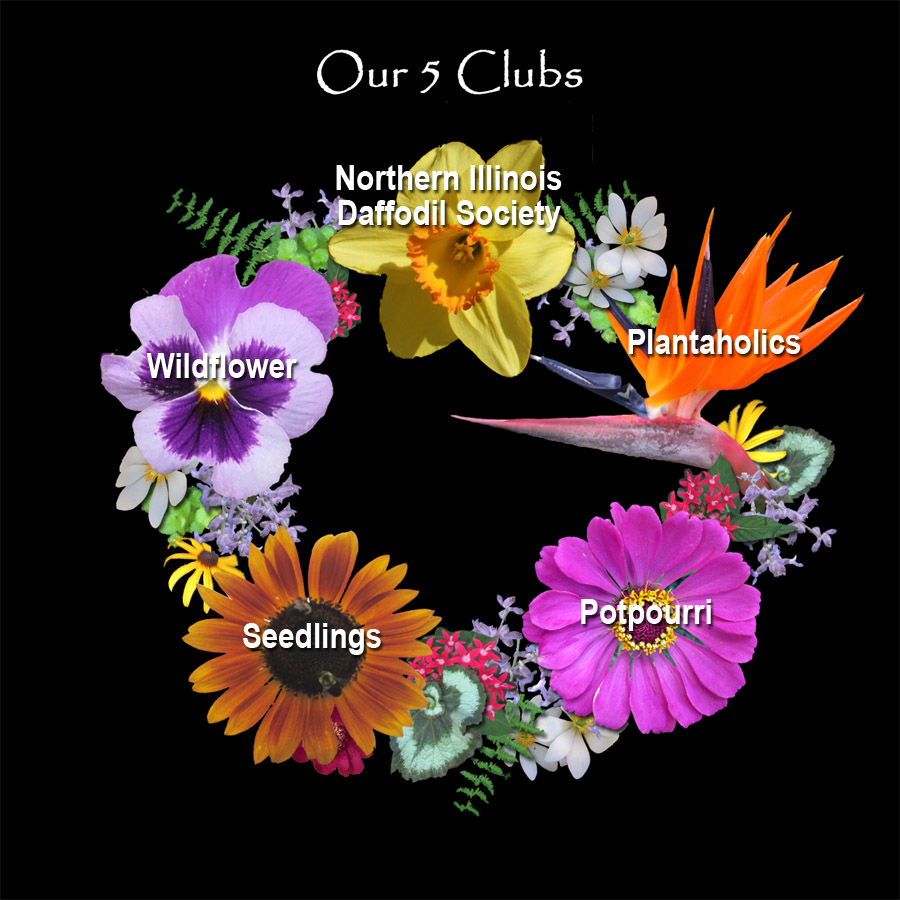 ---
---
SAVE THE DATE
August 14, 2018
5-7 p.m.
The Gathering of Clubs (GOC) will be hosted by the Potpourri Club this year
at the home of Potpourri member, Arch Smith; 2541 Bordeaux, Rockford
This will be a simple walk-about gathering in Arch's garden to chat with other members of the five different clubs of the Council of Rockford Gardeners.
Appetizers and drinks will be served.
In case of rain the event will be canceled and will not be rescheduled
---