Welcome to the Council of Rockford Gardeners website. We hope you enjoy your tour!

Mission Statement
To cultivate a spirit of beauty in the home grounds;
to encourage civic beautification,
to help in the conservation of forest, wildflower, and bird life;
to promote more interest in scenic roadside developments;
to assist in the formation of Federated garden clubs; and
to transact any and all other matters and business
pertaining to and/or in furtherance of foregoing objects.
Motto
"Enjoy nature's bounty and beauty
through work and creativity"
NEW THIS YEAR: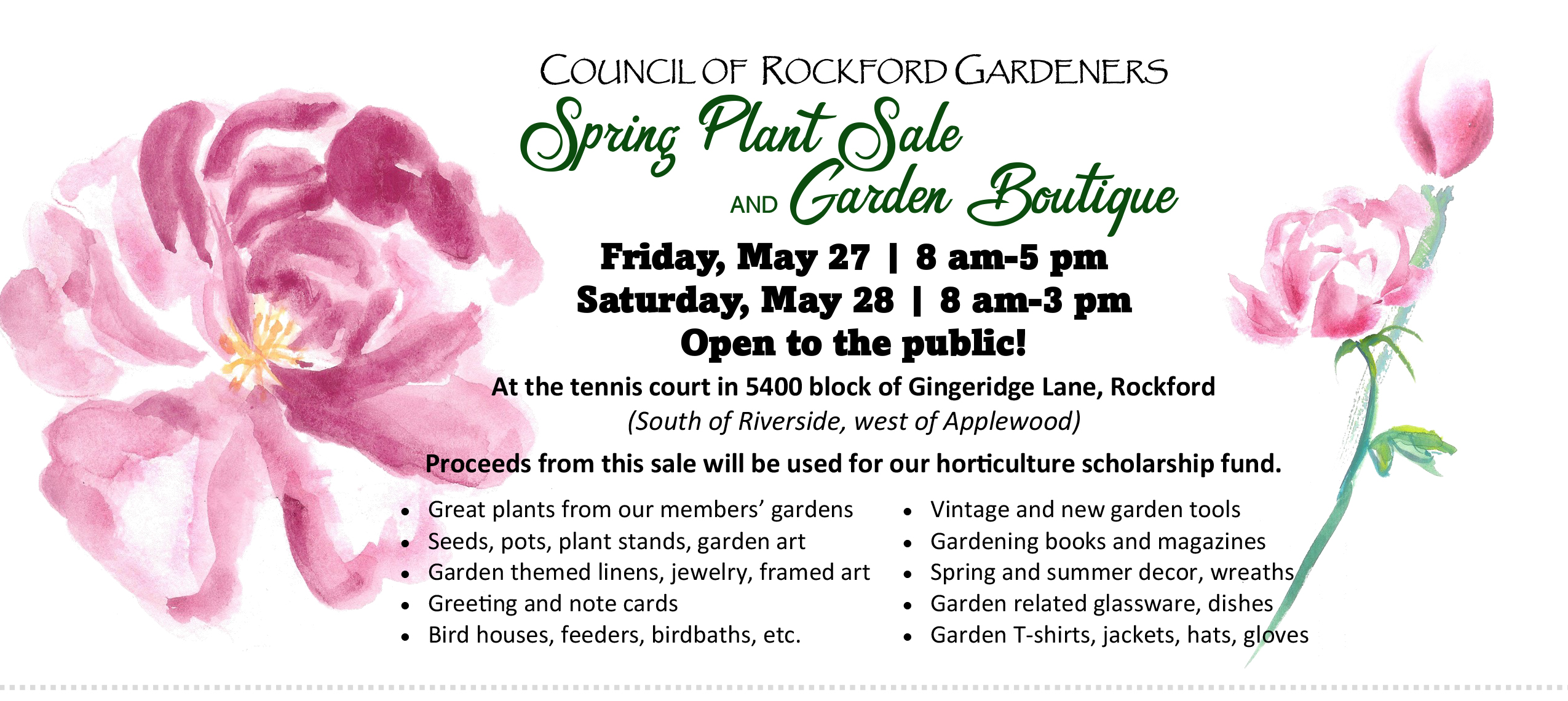 Held rain or shine! Click here

---
Our 2021 "No Show" Holiday Luncheon
& Scholarship Fundraiser was a success!
Please click here for more information.