Welcome to the Council of Rockford Gardeners website. We hope you enjoy your tour!
Mission Statement
To cultivate a spirit of beauty in the home grounds;
to encourage civic beautification,
to help in the conservation of forest, wildflower, and bird life;
to promote more interest in scenic roadside developments;
to assist in the formation of Federated garden clubs; and
to transact any and all other matters and business
pertaining to and/or in furtherance of foregoing objects.
Motto
"Enjoy nature's bounty and beauty
through work and creativity"
The Council of Rockford Gardeners
FREE
Garden Walk will be held
Wednesday, June 19, 1-8 p.m.

Join us for a lovely day filled with 6 fabulous gardens. (Rain or Shine!)
A FREE self-guided tour of the most beautiful, unique, inspiring gardens in the Rockford area. Gardening and gardens of every variety: fun, formal, whimsy, water features; something for everyone!
Click here for map and more information.
~~~~~~~~~~~~~~~~~~~~~~~~~~~~~~~~~~~~~~~
CRG 2019 SPRING LUNCHEON AND SCHOLARSHIP FUNDRAISER
Took place on Wednesday, April 24, 2019
Mauh Nah Tee-See Country Club
Click here to see photos of the day's activities.
---
Council of Rockford Gardeners was featured in the holiday issue of "Northwest Quarterly" magazine. For a quick digital look, Click here
---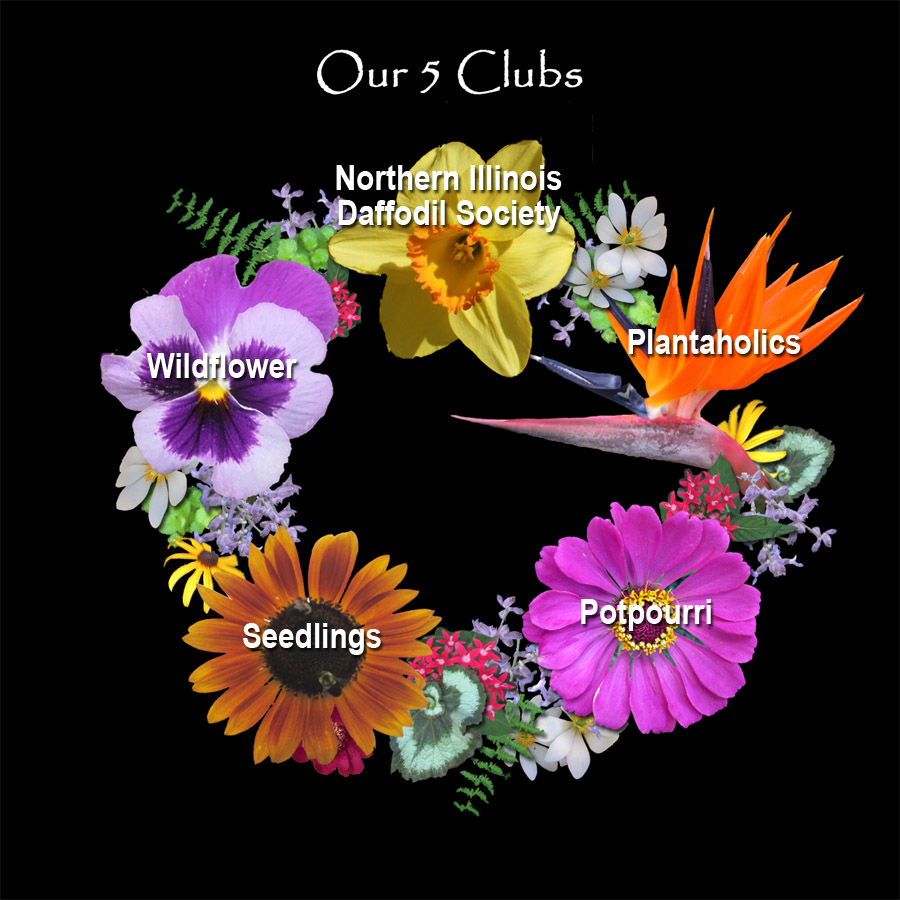 ---
---