About Us
Organized: September, 1949
Meetings: 3rd Monday at 6:00 p.m.
When friends meet … hearts warm.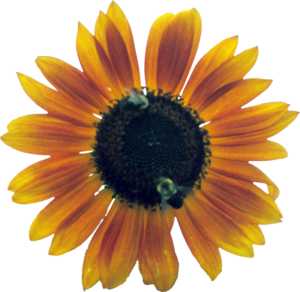 Seedlings' goal is to cultivate an appreciation of nature and beauty both at home and in the community, to work to conserve flora and fauna, and to raise funds for and/or participate in any activities that promote these endeavors. We also contribute to the Rockford community, and last year we donated $200 worth of clothing and food items to Rock House Kids.
Seedlings Garden Club strives to provide programs that are interesting, educational and fun. Our programs offer activities for all gardeners and nature lovers! There are many wonderful secrets hidden in the Rock River Valley. We have made garden art using different kinds of glassware glued together to make bird feeders, bird baths, and some interesting, colorful art to perk up our gardens. We also learned how to raise Monarch butterflies and release them into the garden. We have completed our planning for 2018 and have a wonderful list of programs to offer. Be sure to check out our schedule of activities below.
2018 Seedlings Calendar of Meetings
Click here to obtain a printable schedule of Seedlings Club meetings for 2018. If interested in attending a meeting, joining our club, or just want more information, use the "Contact Seedlings Garden Club" form at the bottom of this page.
Everyone is welcome to attend three meetings as a guest.
---
Officers
CRG Council Liaison: Lora Prochaska
Secretary: Clair Bland
Co-Treasurers (Membership): Esther Crandall, Kathy Crandall
E-Mail: Fiona Fordyce
Sunshine: Pam Loria
Conservation/Horticulture: Anita Johnson
---
Members (38)
Marion Applegate*
Rose Bennett
Clare Bland
Meghan Bowe
Jan Bowman
Susan Buzzard
Marcia Cox
Esther Crandall
Kathy A. Crandall
Ann Daniels
Cindy Flickinger
Fiona Fordyce
Kristen L. Frank
* = member in more than one club
Lynne Franzene-Lynde*
Roanna Gallina
Monica Gibbons
Rita Hammer
Jackie Hessian
Anita J. Johnson
Ethel Johnson
Julie Johnson
Deb Jurs*
Linda Kenley
Barbara Kober
Therese Laman
Pamela Loria
Lee Ann Love
Sue McMillin
Anne Meyer
Mary Kay Morrison
Lora K. Prochaska
Mary Rosandich
Judy Schellenberger*
Susan Schumacher
Vickie Thomas
Shirley Wiklund
Mary Wulff*
Patty Zahn
---
Hey, Seedlings, do you remember the where and when of the pics below?