Organized:  April, 1978
Meetings: 2nd Tuesday @ 9:30 a.m.
Gardens like friendships are comprised
of collections, both varied and beautiful.
About Us
The Potpourri Club enjoys a 'potpourri' of experiences. Our programs are varied and include opportunities to explore gardens and natural settings as well as to participate in craft days such as making hypertufa garden planters.
Another constant for the Potpourri Club is the assistance we provide to various organizations such as the Rock River Valley Food Pantry, Hoo Haven, and the Habitat for Humanity.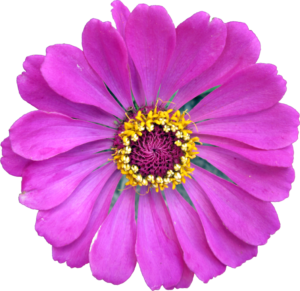 So far this year we have had a brunch at a member's home followed by an educational gardening program and visited the Garden Expo in Madison, Wisconsin. Next a succulent program at a local garden shop was enjoyed by all as was the lunch that followed at Tavern on Clark. The Ravenstone Castle and Steel Hearts store in Harvard were enjoyed in April. Volunteering at Nicholas Conservatory will help our community as we help set up for the Bruce Munro Light Exhibit which will be in Rockford this summer and fall. A favorite of all members is the annual spring plant sale and fundraiser in May, held at one of our member's homes. Other destinations we will visit this garden season include Didier and Meridian Nurseries, Jung Seed Company, Indian Hills Manor, Trudi Temple's Cherry Lane Farm, Aqua Viva Winery, and Caputo's Fresh Market. Lastly, we will enjoy our annual holiday potluck and white elephant gift exchange.
Our meetings, usually at a local restaurant, are learning experiences as well as business meetings. Our members volunteer to head up the monthly outings so it is not a burden on one person.
We have several fundraisers throughout the year with proceeds donated to a garden-related nonprofit organization in Rockford.
Potpourri members are excellent volunteers at the Rock River Pantry, assisting clients in summer and fall to pick out fresh vegetables from the Pantry garden.
Guests are always welcome to come to our meetings and activities. One guest remarked at a meeting that "everybody talks to everyone!"
2017 Potpourri Calendar of Meetings
Click here to obtain a printable schedule of Potpourri Garden Club meetings for 2017.
If interested in attending a meeting, joining our club, or just want more information, send an email through the 'Contact Us' feature on this page.
Everyone is welcome to attend three meetings as a guest.
Contact Potpourri Garden Club
Officers:
Co-Presidents: Pat Wengrow-Fouke, Sherry Seaver
Vice President: Vicki Woodhouse
Secretary: Mary Ann Miller
Co-Treasurers: Shirley Freund, Lynne Franzene-Lynde
Membership: Shirley Freund
Caller (e-Mail and phone): Mary Ann Miller
Members (34)
Sandra Anderson
Kathy Batzkall
Debra Bieschke*
Ginny Carlson
Patti Cavanagh*
Sylvie Charest*
Becki Dennis
Diane Donze*
Karin Emery
Lynne Franzene-Lynde*
Shirley Freund*
Jane Gallick

Liz Hill
Lorraine Lightcap
Eileen Merher
Mary Ann Miller*
Alice Moczynski*
Carol Nelson
Ruth Pettiway
EJ Rebman*
Mariann Reilly
Grace Saunders
Kathy Schimmoler
Susan Schmitz
Sherry Seaver*
Barb Selquist
Arch Smith
Ann Somers*
Linda Sopcich
Joan Tilson
Pat Wengrow-Fouke
Kristin Wilson
Vicki Woodhouse
Mary Wulff*