Organized:  April, 1978
Meetings: 2nd Tuesday
Gardens, like friendships, are comprised
of collections, both varied and beautiful.
About Us
This year our club will be celebrating 45 years of gardening
together! The Potpourri Club enjoys a 'potpourri' of experiences.
Potpourri is a fun-loving group of people who enjoy learning about and preserving nature. Our programs are varied and
include opportunities to explore gardens and natural settings as well as garden centers, making garden art and meeting
others who also enjoy playing in the dirt! Some members also volunteer at the Rock River Food Pantry, assisting clients to pick fresh vegetables from the Pantry Garden.
The programs for 2023 include a  tour of the  Chicago- Rockford Airport, tours of private gardens, a road trip to Blumen Gardens and Steel Hearts among many other interesting and educational meetings.
We have fundraisers such as our plant exchange throughout the year with proceeds donated to a garden-related nonprofit organization in Rockford.
Guests are always welcome at our meetings and activities which end in some form of food and fellowship. One guest remarked at a meeting that "Everybody talks to everyone!" Interested gardeners may attend 3 activities as a guest.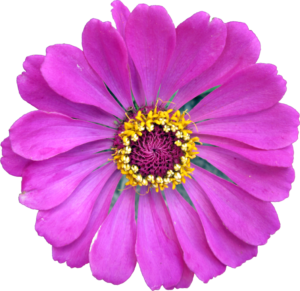 ---
2023 / 2024 Potpourri Calendar of Meetings
Click here for Calendar
Click here for 2024 Calendar
If interested in attending a meeting, joining our club, or just want more information, send an email through the 'Contact Us' feature on this page.  (Additions to programs, locations and information subject to change)
---
Officers:
President: Linda Baker, assisted by Maryann Miller
Vice President: Open
Treasurer: Vicki Woodhouse
Secretary: Deb Bieschke
Potpourri $500 community donations:
Rock House Kids
In addition, hundreds of socks, hats, gloves, and mittens
were donated to Miss Carly's.
Members (34)
Sharon Ackerman
Linda Baker*
Kathy Batzkall
Becky Berggren
Debra Bieschke*
Hope Collins
Becki Dennis
Diane Donze*
Karin Emery
Lynne Franzene-Lynde*
Joyce Graczyk*
* = member in more than one club

Karla Hardman
Bonnie Heimbach
Mary Lou Hiemenz
Liz Hill
Mary Jo Hull*
Deb Jurs*
Bev Larson
Mary Ann Miller*
Alice Moczynski*
Carol Nelson
EJ Rebman*
Mariann Reilly
Cindy Remsen
Kathy Schimmoler
Susan Schmitz
Marlene Schoeneck
Sherry Seaver
Barb Selquist
Arch Smith*
Ann Somers*
Cathy Stewart
Pat Wengrow
Vicki Woodhouse
---
Potpourri Club members assist clients in choosing fresh vegetables at the Rock River Valley Food Pantry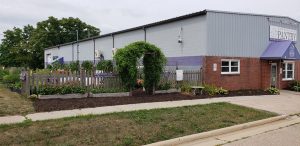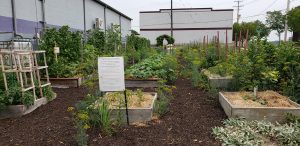 ---
History of the Potpourri Club
In March of 1978 a group of enthusiastic women met under the guidance of Edythe Bailey to form a new garden club. Many of the women were newcomers to Rockford. The first formal meeting was April 12, 1978 and Shirley Pettis was elected the first president. Members suggested several names for this new venture and "Potpourri" seemed to be everyone's favorite. The first members of Potpourri were Edythe Bailey, Marge Bloomquist, Mary Cloery, Shirley Freund, Inez Hayden, Vera Jackson, Sharon Johnson, Hazel Klirt, Sue Lesher, Lorraine Lightcap, Ginny Loesch, Shirley Pettis, Eleanor Rowland, Jan Schabecher, Sylvia Schultz, Laura Schulz, Robert Sell, and Gladys Swensen.The members of Potpourri had lofty dreams of enhancing gardening skills, attempting service projects, trips to gardening centers and shops, plus the added benefit of acquiring new friends. Projects taken on were plantings at Lewis Lemon School, areas along the river in Shorewood Park, several flower plantings in local nursing home grounds, plus some help in the beautification of parts of the downtown area planters. A major venture was at Midway Village and Museum Center. In the Spring of 1980, Potpourri took charge of the herb garden and spent a lot of time planting, weeding, harvesting, and drying the herbs. When this was accomplished, they packaged the herbs for sale in the museum's gift shop, complete with directions for using the herbs. The project lasted for many years.
Several members were also active in the Winnebago Garden Council, which Potpourri became part of. Disagreement with goals of the Winnebago Garden Council led several clubs to form another garden council. The Council of Rockford Gardeners was formed in 1980 and Potpourri became one of the founding clubs. Several of their members have been members on this board, even up to this day. They have supported garden walks, entertaining District I meetings, enjoyed elegant council Christmas luncheons with floral designers as the program and the Spring luncheon awards events. For many years they had a table of handcrafted items or tempting foods to sell as a money-raising project. The club always had success in their spring plant sale. They have shared gardening skills, recipes and tempting morning coffees, as well as potlucks.
Over the years the club have lost some members who moved, or chose to leave, but it has always attracted new members. In 1978 the club comprised of 18 members and in 2020 we have 32 members.
Potpourri has maintained its goals of enhancing gardening skills, attempting service projects, trips to gardening centers and shops, and I think the members will all agree that we have cultivated a bountiful garden blooming with new friends.
---
Potpourri visited Event Floral on April 16, 2019 to make Easter bouquets with Jordan Calgaro, manager.
Gorgeous flowers! Click here for Event Floral's website.