Organized:  April, 1978
Meetings: 2nd Tuesday @ 9:30 a.m.
Gardens, like friendships, are comprised
of collections, both varied and beautiful.
About Us
This year our club will be celebrating 40 years of gardening together! The Potpourri Club enjoys a 'potpourri' of experiences.
Potpourri is a fun-loving group of people who enjoy learning about and preserving nature. Our programs are varied and include opportunities to explore gardens and natural settings as well as garden centers, making garden art and meeting others who also enjoy playing in the dirt!
Last year's schedule included: brunch at a member's home followed by garden trivia, visiting the Garden Expo in Madison, WI; visiting Ravenstone Castle and the Steel Hearts store in Harvard, IL; Aqua Viva Winery in Maple Park, IL and an annual plant sale/raffle and potluck club fundraiser. Several members also volunteered at Nicholas Conservatory to help set up the Bruce Monroe Light Exhibit which ran during the summer and fall. Other members volunteered at the Rock River Food Pantry, assisting clients to pick fresh vegetables from the Pantry Garden.
Guests are always welcome at our meetings and activities which end in some form of food and fellowship. One guest remarked at a meeting that "Everybody talks to everyone!" Interested gardeners may attend 3 activities
as a guest.
We love learning about new garden trends like straw bale gardening, making our own garden art such as hypertufa garden planters, bird houses and painting garden stones.
We also take on important causes such as saving the Monarchs by encouraging the planting of milk weed plants. Preserving bee habitats is another mission. Without bees we wouldn't be able to satisfy the appetite brought on by so much gardening! All of these things inspire us to keep trying new things in our own gardens.
We have several fundraisers throughout the year with proceeds donated to a garden-related nonprofit organization in Rockford. Last year we donated $300 to the Rock River Food Pantry.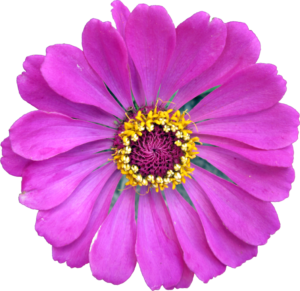 ---
2018 Potpourri Club Christmas Luncheon
Tuesday, December 11
at Karin Emery's home
11 am Social Hour
12 pm Luncheon
Followed by "White Elephant" gift exchange
Bring a salad or a desert & your exchange gift
RSVP to Diane Donze
(Please see member directory for contact information)
---
---
2018 Potpourri Calendar of Meetings
Click here to obtain a printable schedule of Potpourri Garden Club meetings for 2018.
If interested in attending a meeting, joining our club, or just want more information, send an email through the 'Contact Us' feature on this page.
Officers:
Co-Presidents: Sherry Seaver and Susan Schmitz
Vice President: Vicki Woodhouse
Secretary: Diane Donze
Co-Treasurers: Shirley Freund and Lynne Franzene-Lynde
Membership: Shirley Freund
Caller (e-Mail and phone): Diane Donze
Members (37)
Kathy Batzkall
Darlene Bielski
Debra Bieschke*
Ginny Carlson
Patti Cavanagh*
Sylvie Charest*
Becki Dennis
Diane Donze*
Karin Emery
Lynne Franzene-Lynde*
Shirley Freund*
Jane Gallick
Carol Henson
* = member in more than one club

Liz Hill
Deb Jurs
Susan Lacerra
Lorraine Lightcap
Eileen Merher
Judith Meyers
Maryann Miller*
Alice Moczynski*
Carol Nelson
EJ Rebman*
Mariann Reilly
Grace Saunders
Kathy Schimmoler
Susan Schmitz
Sherry Seaver
Barb Selquist
Arch Smith
Ann Somers*
Linda Sopcich
Joan Tilson
Pat Wengrow-Fouke
Vicki Woodhouse
Mary Wulff*
Barb Youngberg