Organized:  April, 1978
Meetings: 2nd Tuesday
Gardens, like friendships, are comprised
of collections, both varied and beautiful.
About Us
This year our club will be celebrating 42 years of gardening together! The Potpourri Club enjoys a 'potpourri' of experiences.
Potpourri is a fun-loving group of people who enjoy learning about and preserving nature. Our programs are varied and include opportunities to explore gardens and natural settings as well as garden centers, making garden art and meeting others who also enjoy playing in the dirt! Some members also volunteer at the Rock River Food Pantry, assisting clients to pick fresh vegetables from the Pantry Garden.
Last year's schedule included: brunch at a member's home followed by garden trivia, a trip to Hampshire Farms where perennial plants are grown for Home Depot, a floral design event, plant exchange, a visit to Tinker Swiss Cottage, McEachren Homestead Winery, and Hoo Haven.
Guests are always welcome at our meetings and activities which end in some form of food and fellowship. One guest remarked at a meeting that "Everybody talks to everyone!" Interested gardeners may attend 3 activities
as a guest.
We love learning about new garden trends like straw bale gardening, making our own garden art such as hypertufa garden planters, bird houses and painting garden stones.
We also take on important causes such as saving the Monarchs by encouraging the planting of milk weed plants. Preserving bee habitats is another mission. Without bees we wouldn't be able to satisfy the appetite brought on by so much gardening! All of these things inspire us to keep trying new things in our own gardens.
We have several fundraisers throughout the year with proceeds donated to a garden-related nonprofit organization in Rockford.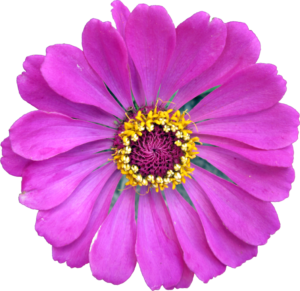 ---
2020 Potpourri Calendar of Meetings
Potpourri Meeting – September 8, 2020
Potpourri plans to meet at the Nicholas Conservatory for an hour long walk through the gardens for a tour with Lori Walsh. She will share a bit of history, folklore, and cultural information about the various perennials, shrubs, and trees. To abide by the rules set by the CDC we will practice social distancing, wear masks and limit the number of participants. Pre-registration for members can be made by contacting Susan at GardnScout@yahoo.com or (630) 841-1312.
If interested in attending a meeting, joining our club, or just want more information, send an email through the 'Contact Us' feature on this page.  (Additions to programs, locations and information subject to change)
Officers:
President: Susan Schmitz
Treasurer: Vicki Woodhouse
Secretary: Diane Donze
Caller (e-Mail and phone): Diane Donze
Potpourri 2019 community donations:
$100 was donated to each of these groups:
Klehm – Nancy Olson's Children's Garden
Rockford Rescue Mission
Habitat for Humanity
$125: Nachusa Grasslands Nature Conservatory
In addition, over 600 pairs of socks and toiletry
items were donated to Carpenter's Place.
Members (35)
Linda Baker*
Kathy Batzkall
Debra Bieschke*
Susan Bonzi
Patti Cavanagh*
Becki Dennis
Diane Donze*
Karin Emery
Lynne Franzene-Lynde*
Jane Gallick
Joyce Graczyk*
Mary Lou Hiemenz
* = member in more than one club

Liz Hill
Linda Horowy
Holly Howell
MaryJo Hull*
Deb Jurs*
Judy Meyer
Mary Ann Miller*
Alice Moczynski*
Carol Nelson
Janne Rausa
EJ Rebman*
Mariann Reilly
Kathy Schimmoler
Susan Schmitz
Sherry Seaver
Barb Selquist
Arch Smith*
Ann Somers*
Joan Tilson
Dawn Urban
Pat Wengrow
Vicki Woodhouse
Mary Wulff*
---
Potpourri visited Event Floral on April 16, 2019 to make Easter bouquets with Jordan Calgaro, manager.
Gorgeous flowers! Click here for Event Floral's website.