History
Membership is open to anyone in Winnebago County and the surrounding area who is interested in our purpose as stated in our Mission Statement. Each year local and area-wide offerings are sponsored by the council and/or our individual garden clubs to carry out our mission.
Fundraisers and Scholarships
Annual fundraising events, the Spring Luncheon and Holiday Luncheon, help support our Scholarship Fund and add to our monetary contributions to community gardening and other entities. Council has awarded over $15,000 in scholarship money. Many hundreds of dollars annually go to community organizations/projects, and many man hours are
donated to community gardens. Among those benefiting are City of Gardens, Midway Village Museum and Heritage Gardens, Rock Valley Food Pantry, Habitat for Humanity, Klehm Arboretum and Botanic Garden, Natural Land Institute, Severson Dells, and Tinker Swiss Cottage.
Annual Events
The 2017 FREE Garden Walk was held on Wednesday, June 21, and many friends came out to view the gardens on a beautiful weather day! Check back later for photos.
On the schedule and in the planning stages:
The 2017 Holiday Luncheon was held on Wednesday, December 6, 2017.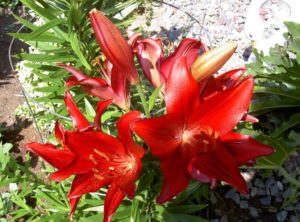 Enjoy the many wonders of nature throughout every season, and come join us at any of our events or club meetings to share gardening tales and experiences.