About Us
Organized:  June, 2006
Meetings:  1st Tuesday @ 5:30 or 6:00 p.m.
We are an eclectic group! We have great fun at our meetings which take us in many directions and run the gamut of experiences. There are so many unique and wonderful places to visit and explore in the Rock River Valley.
We meet in the evenings and pack as much into our meetings as we can. We've gathered for a chili dump and challenged garden myths, visited Denny Rehn's Farm Museum, toured beautiful private gardens of Gary Gordon and Patti Cavanaugh, had picnics and harvest potlucks. We were treated like royalty at the incomparable Trudy Temple garden and have been amazed at the variety of hostas at Hostamania in Chemung.
We always find time to meet at members' gardens where we enjoy raffles and plant exchanges. And, usually a gastric treat! We have a wonderful time together and return home with some new piece of gardening knowledge. It's all about sharing!
Go often to the house of a friend,
for weeds soon choke up the unused path.
Shared joy is a double joy;
shared sorrow is half a sorrow.
– Swedish Proverbs
2020 Plantaholics Calendar of Meetings
Click here to obtain a printable schedule of Plantaholics meetings. (Additions to programs, locations and information subject to change)
If interested in attending a meeting, joining our club or just want more information, please use the "Contact Plantaholics Garden Club" form below.
Everyone is welcome to attend three meetings as a guest.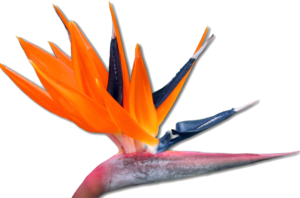 ---
Officers
Co-Presidents: EJ Rebman and Ann Somers
Treasurer: Jan Duncan
Ways and Means: Mary Ann Miller
e-Mail: Judy Johnson
Plantaholics community donations 2019
$200 to Midway Village Heritage Gardens
$200 to Nicholas Conservatory Perennial Gardens
---
Members (37)
Linda Baker
Debra Bieschke*
Patti Cavanagh*
Sylvie Charest*
Diane Dailing
Yvette DeWispelaere
Diane Donze*
Cathy Dow
Jan Duncan*
Trina Durstock
Lynne Franzene-Lynde*
Stanley Goral
Joyce Graczyk*
* = member in more than one club
Ginny Hatwich
Linda Horowy*
Mary Jo Hull*
Judy Johnson
Deb Jurs*
Hazel Lindblade*
Linda McIntyre-Price*
Maryann Miller*
Brian Molloy
Elaine Parrovechio*
Joanne Peterson
Mary Pinter*
Cynthia Piper
EJ Rebman*
Cindy Rittenhouse
Gina Ross
Arch Smith*
Ann Somers*
Philip Timm
Irene Vella*
Cheryl Walker
Lori Walsh
Lorraine White*
Mary Wulff*
---