About Us
Organized:  June, 2006
Meetings:  1st Tuesday @ 5:30 or 6:00 p.m.
We are an eclectic group! We have great fun at our meetings which take us in many directions and run the gamut of experiences. There are so many unique and wonderful
places to visit and explore in the Rock River Valley, and we intend to visit them all!
We meet in the evenings and pack them full of field trips, informative speakers, tours of our members' gardens/homes and food! We've ventured to Blumen Gardens, hung out with alpacas at Willow Glen Farm, learned about succulents at Pepper Creek Greenhouse and Gifts and never- or hardly-ever-fail perennials at The Landscape Connection and toured Rotary Botanical Gardens in Janesville, Wisconsin – just to name a few.
We have fun and aren't afraid to admit it!
Go often to the house of a friend,
for weeds soon choke up the unused path.
Shared joy is a double joy;
shared sorrow is half a sorrow.
– Swedish Proverbs
2017 Plantaholics Calendar of Meetings
(Additions to programs, locations and information subject to change)
Click here to obtain a printable schedule of Plantaholics meetings for 2017.
If interested in attending a meeting, joining our club or just want more information, please use the "Contact Plantaholics Garden Club" form below.
Everyone is welcome to attend three meetings as a guest.
Contact Plantaholics Garden Club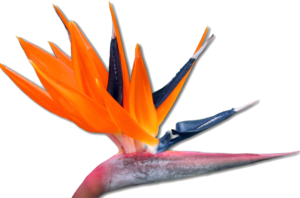 ---
Officers
Co-Presidents: EJ Rebman and Ann Somers
Treasurer: Jan Duncan
Ways and Means: Mary Ann Miller
e-Mail: Judy Johnson
---
Members (35)
Mary Avery
Debra Bieschke*
Patti Cavanagh*
Sylvie Charest*
Diane Dailing
Yvette DeWispelaere
Diane Donze
Jan Duncan*
Trina Durstock
Kathy Eliason
Lynne Franzene-Lynde*
Joyce Graczyk
Jill Greening
Ginny Hatwich
Judy Johnson
Mary Ann Miller*
Elaine Parrovechio*
Joanne Peterson
Mary Pinter*
Cynthia Piper*
Ann Politic*
Linda Price*
EJ Rebman*
Cindy Rittenhouse
Gina Ross
Jacque Ruch
Ann Somers*
Philip Timm
Irene Vella*
Cheryl Walker
Lori Walsh
Carol Webber
Lorraine White*
Chris Williams
Mary Wulff*
---