On the schedule and in the planning stages are: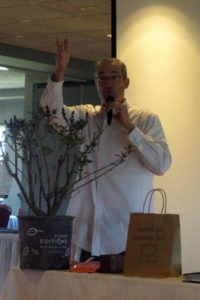 The 2018 FREE Garden Walk will be held on Wednesday, June 20. Check back in early June for more information and a map of the garden locations
The 2017 Holiday Luncheon and Scholarship Fundraiser was held on Wednesday, December 6, 2017. Check back for information on the 2018 event.
Enjoy the many wonders of nature throughout every season and come join us at any of our events or club meetings to share gardening tales and experiences.