Each garden club of the Council of Rockford Gardeners, Inc. encourages and welcomes guests and new members. Click on each club site in the graphic on the right for information about the club and to access their schedule of meetings and ongoing activities.
Two of the clubs, Potpourri and Wildflower, meet in the morning, while Plantaholics and Seedlings have activities in the evening. Daffodils meet at various times.
Garden Walk
The FREE 2019 Garden Walk took place on Wednesday, June 19.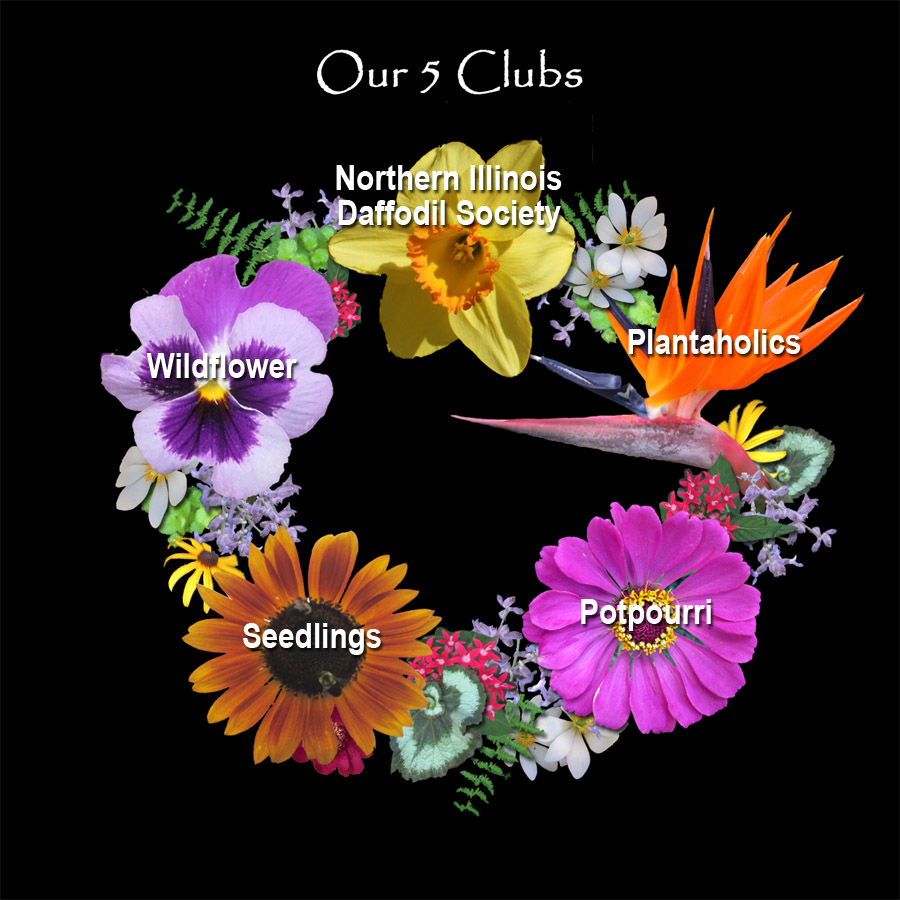 Gathering of Clubs 2019
The Gathering of Clubs (GOC) was hosted
by the Seedlings Club this year. Click here